Largest Civil Penalty To Date Assessed to Background Screening Business
Did you hear about a tenant screener who recently settled for $3,000,000 with the FTC? The FTC alleged that the screener conducted faulty screenings.  See https://bit.ly/2Ar30iq
This tenant screener allegedly did not use best practices during the time in question.
Are you selling criminal reports from so-called national databases? Are you selling criminal reports based on data pulled from automated data retrievers that bring back more than exact name (First, Middle, Last) and exact DOB? This is part of a comprehensive search but if you are passing these off as complete and thorough checks – you are doing a gross disservice to your customers and putting your business at risk. No longer is this practice acceptable (nor has it been for some time) for providing a compliant criminal report. The FCRA requires "reasonable procedures to assure the maximum possible accuracy". Do your procedures satisfy this requirement?
Reasonable Procedures for Background Screening Businesses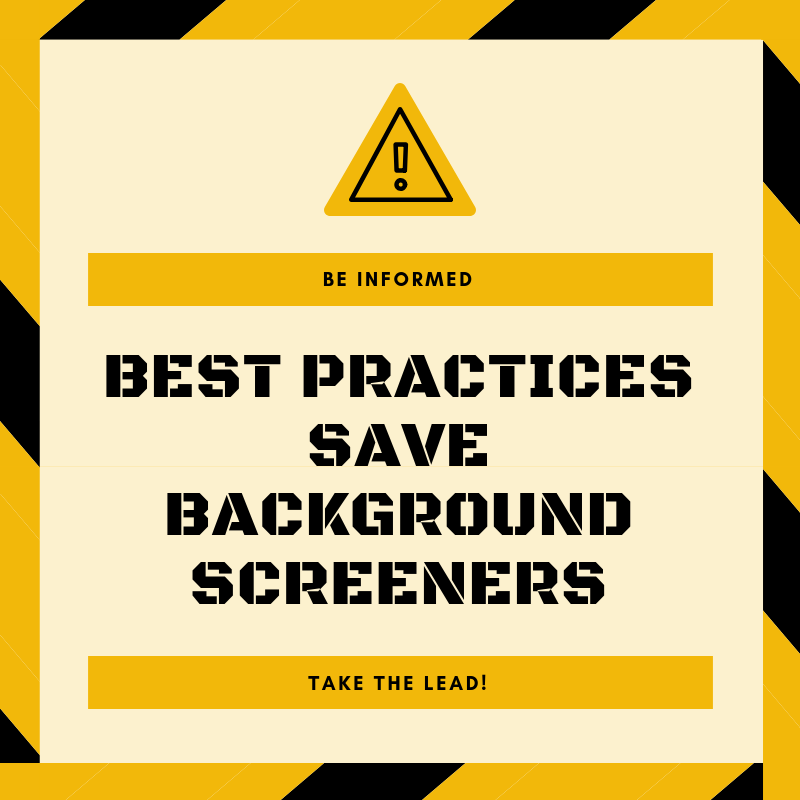 According to RealPage, all of the issues alleged by the FTC took place before RealPage changed its matching technology in September 2017.  What are your procedures?
Step one is to learn the industry's best practices.  Your source for this education is The National Association of Professional Background Screeners (NAPBS). Step two is to have your procedures reviewed by an experienced industry attorney to further ensure best practice use and legal compliance.  Lastly, professional background screeners check all adverse information to verify it is for that specific applicant and is in compliance with all national, state and local reporting laws before delivering to the customer.
What You Can Do
Background screeners in 2018 know better. Why would you do it any other way? If you have questions or need guidance on the most accurate sources for criminal records, best practices and reliable industry data sources, contact Berg Consulting Group. With over 28 years of background screening experience, we are the expert consultants who deliver business enhancing guidance and profitability to background screening businesses. Read more about quality here.
#tenantscreening  #backgroundcheckaccuracy #backgroundscreening #bestpractices