Bruce's PBSA Mid-Year 2023 Conference Report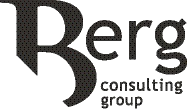 PBSA 2023 Mid-Year Conference
Arlington, VA, April 16-19, 2023
What a great conference.  Well attended with a highly spirited group of participants and so many new faces.  What a joy.  Attendance totaled 418 (down a tick from last year) of which 147 were sponsor attendees (up a tick) with 35 exhibitors (up) and 271 were regular attendees (down a tick).  0% wore a mask and hugs and handshakes were back in style, thank goodness.
The conference kicked off with the networking sessions, starting with first-time attendees. One of the best parts of these conferences is seeing colleagues and friends and meeting newbies.  PBSA is such a fun group of people all willing to share. Newcomers are always surprised that this group of competitors can be so friendly and share so much.  A great culture that has been part of this association from the onset. The volunteers and professionals at PBSA are working hard for the industry. OMG, there is so much going on and so much to do.
Sunday night's opening ceremony was a full house with Chairperson Scott Maloney giving us an update on the state of the organization and then on into the Exhibit Hall for refreshments and networking.  Monday, Appriss put on a very nice party for all.  Thanks again Appriss.
Another new 3rd party event app (Whova) was being used for the conference.  Maybe we finally got it right this time 😊
Many critical, timely and informative sessions were covered over the two days of the conference.  This huge investment in time and information is provided to you as a member/attendee.  An invaluable return on your small investment in supporting your Association. I won't list all the sessions here but if you want to know more specifics, see the PBSA website.
While the Spring conference is historically geared to Compliance and Legal issues, and this year was no exception, there were plenty of other topics including drug testing policies, the international scene, monitoring services, vendor management, impact of a potential recession  and tenant screening.
People are still being impacted by the Mergers & Acquisitions in our industry including one deal that was announced at the conference (see below).  As Berg Consulting is the leading intermediary in doing M&A deals in the screening industry, it was nice to see this high level of interest. Anytime there is consolidation, there always seems to be opportunity created therefrom.  This is true when CRAs get acquired, as well as when providers get merged or acquired.
Industry Trends
Sales Growth.  Not every CRA I spoke with is showing continuing good sales revenue growth this year with things beginning to soften for many. Some companies said they are currently down 10%, some 15% and one CRA said they were off in the 20% range.  Much depends on being in a vertical market that has been soft (tech, on-line sellers) or not so soft (healthcare, brick and mortar retail). We hear that end-users are bracing for a recession that keeps being talked about and holding back on hiring.  Of course, there are still two job openings for every unemployed person so overall our industry should remain healthy.
Hiring good people is still a challenge but a bit less so these days with the capability of hiring experienced workers who can be productive working remotely. Don't forget to use the industry job board.  Many CRAs have completely abandoned an office environment and gone totally virtual.
We see more CRAs with their clients giving up on, or are restricting the use of employment verifications because of the fees associated with The Work Number and similar services.  The end-users are concluding that the high fee is just not worth the information.  One large end user has instructed the CRA to make one call to the past employer and if they get the history, then fine, if not the CRA is not to spend money if there is a fee to get the data.
New product offerings.  There was a lot of talk about adding new services such as ID Verification, Social Media search, Continuity Screening, Verifications done outside Equifax's The Work Number, Earnings and Employment history from IRS (now returned instantly), sales of more Federal Criminal searches and Automated Reference checking.  Most of these have been around for a while but more CRAs are offering these as the processes to obtain the information have become refined and the ordering process simplified.
Mergers & Acquisitions. We heard from a lot of companies about their interest in acquisitions.  We were also approached by those who were interested in current valuations and how we could help them in the process of selling.  A lot of buyers are not only interested in a seller's book of business, but they are also very interested, more than ever, in keeping all staff members on from the acquired company. The industry is still very much in a sellers' marketplace with many more buyers than sellers.  Here is a recap of some of the recent deals in our industry since the fall PBSA conference.
FAMA acquires Social Intelligence (announced 4/18/2023).
Skill Survey acquired by iCIMS.
ESS (Employment Screening Services-WA) acquired (a Berg M&A deal).
CrimCheck acquired by DISA.
Global HR Services acquired by DISA.
Yale acquired (a Berg M&A deal).
MESH Background Screening acquired (a Berg M&A deal).
Inquiro Vitae (an Argentina based CRA) acquired by HireRight.
PeopleCheck UK acquired by HireRight.
A-Check Global acquired by Sterling.
More deals will be concluded in 2023 using our M&A services and we have several companies aggressively looking to pick up properties.
People, Places, Stuff
Kensie Kirk left Truv for Appriss as their Partner Success Manager.
Craig Cadell moves from Truv to Verisys as VP Strategic Accounts.
Bill Bollinger and Perry Morgan (former Appriss/Innovative/NBD) are working with IDI.
Bob Capwell (former PBSA Chairperson) is now with Hound Labs as VP of Risk and Compliance.
John Hanks joined InfoCheck Solutions as Director of Product Development.
Carl Cogdill has brought his son into Astute Public Records.
Fred Giles was in attendance looking to come out of "retirement".
Tim Brothers has left Hound Labs.
Marc Bourne has moved from County House Research to WorkforceQA as the VP, Background Services.
Chad Lafon has moved from Equifax to ClearForce as Chief Product and Marketing Officer.
Nick Martini has moved from ScoutLogic Screening to Collabera as VP of Sales.
Brian Drew has moved from i3Screen to Texas Alcohol and Drug Testing Service as Director of Innovation.
Mila Stoparic has joined Roundstone as their Sales and Marketing Coordinator.
Todd Higley moved on from Global HR Research to fractional general counsel to CRAs.
Jay Harris is now with Hudson Cook, LLP.
Jim Owens moved from Cisive CEO to Velocity Network Foundation (see next paragraph) as their Chair.
Blockchain.  More and more organizations are trying to figure out how to put a person's background on the blockchain so it remains unchangeable and will be immediately available to a potential employer via a digital wallet.  There is progress here, particularly regarding those items that are static (education, employment history, licensing, references) but not so much those items that are constantly changing (criminal records, driving records, current employment, credit reports).  A lot of money is being invested to overcome the challenges but the progress is not happening quickly.  Stay tuned, stay aware.
Thanks to the Association staff and our wonderful PBSA Executive Director, Melissa Sorenson for organizing a great conference.
PBSA 2023 Fall conference is in Texas. (Sept 10-12).  20th Anniversary of PBSA.
Remember, PBSA is the voice of the screening industry.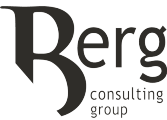 Never even consider selling your business without our experienced consultation.
We've done over six dozen deals in the screening industry.
561-827-2694