Bruce's PBSA 2023 Annual Conference Report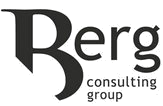 PBSA 2023 Annual Conference
Grapevine, TX Sep 10-12, 2023

What a great conference.  Well attended with a highly spirited group of participants and so many new faces.  What a joy.  Attendance totaled 822 of which 767 were in person with 259 sponsor attendees and 508 were regular attendees and speakers. The remaining 55 attendees attended virtually.
Sunday night's opening ceremony was a full house with Chairperson Scott Maloney turning over the reins to new Chairperson Chad ­Ascar who gave us an update on the state of the organization. But first, we got greeted by a 20th anniversary dance performance by the past Chairs of PBSA.  A great fun way to start the conference.
On a business note, Consultants and Lawyers are now eligible to serve on the board.
And then on into the Exhibit Hall for refreshments and networking.  The Exhibit Hall was very spacious and well laid out and it was great to see everyone.
After the Exhibit Hall from 6-8PM, the party started.  Dueling pianos was the entertainment for the night and everyone was dressed in formal wear with the theme being Black and Gold.  The dress code sounded kind of hokey when first announced via email but turned out to be a lot of fun for everyone and everyone looked great.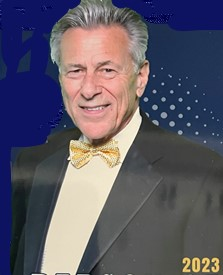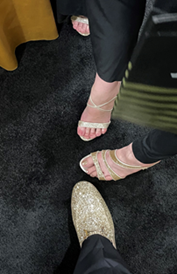 My tux and gold tie, and me and so many others in their gold shoes.
It was really a fun concept!
There was another great party Monday night hosted by Affirm, TazWorks, Data Divers, Truv, BISI, Transunion, InformData, FAMA and I3 Screen.  The booze was flowing and, because this was an indoor/outdoor venue, somebody was partaking in the legal-in-Texas other kind of mood enhancer.  The band was so good the crowd wouldn't let them stop playing at their scheduled time. A super nice party for all.  Thanks again to those companies that stepped up to make this happen.
Tuesday was a general meeting interspersed with business was a meat raffle.  Yes, a meat raffle.  Apparently, this is an upper Midwest thing that started long after I left the upper Midwest.  Kelly Uebel did a great job of pulling raffle tickets and making the whole thing a fun event.
PBSA is financially very healthy with over 1 year of operating expenses in reserves.  The FCRA certificate program continues to be strong with 3149 Basic Certificate holders, 892 Advanced Certificate and 333 Provider Certificate holders.
Not just all fun and games, many critical, timely and informative sessions were covered over the two days of the conference.  This huge investment in time and information from those presenting is provided to you as a member/attendee.  An invaluable return on your small investment in supporting your Association. If you want to know more specifics, see the PBSA website, or better yet, be there next time.
Industry Trends
Sales Growth.  Not every CRA I spoke with is showing continuing good sales revenue growth this year with things beginning to soften for many. Some companies said they are currently down as much as 10% but most less than that and several looked at me like I was crazy when I asked how much their sales were down because they were up dramatically.  One CRA told me they just landed a $1M account resulting in a 25% increase in sales for them.  Overall, the feedback was that CRAs believe we are not in for a major recession and since there are still two job openings for every unemployed person, overall, our industry should remain healthy.
We see more CRAs with their clients giving up on, or are restricting the use of employment verifications, because of the ever-increasing fees associated with The Work Number and similar services.  The end-users are concluding that the high fee is just not worth the information.  Several alternatives are being offered including applicants supplying their credentials to directly access their employer's records, competitors like Vault Verify with novel solutions to reduce CRA costs and the IRS finally offering instant data on W-2s/1099 income/employment verification at a reasonable cost.
New product offerings.
Yes, the IRS is now offering instant reports of income verification. IDValidation was a company that used to supply these but they are no longer.  The new source is https://salviaconsulting.com/.
Data Analytics. A&R Analytics is offering a package of critical management data extracted from your technology (proprietary or 3rd party) presented in a highly usable and actionable format. Ask me if you need to know more.
Innovative approach to obtaining employment verifications from Vault Verify.
Equifax's Smart Screen uses incarceration data to do a first step check.
MVRs from Sentinel Information Systems. Frank Logreira (co-Founder of Softech) was back with a new iteration of MVR provider.
Mergers & Acquisitions. We heard from a lot of companies about their interest in acquisitions although we were also approached by those who were interested in current valuations and how we could help them in the process of selling.  A lot of buyers are not only interested in a seller's book of business, but they are also very interested, more than ever, in keeping all staff members on from the acquired company. The industry is still very much in a sellers' marketplace with many more buyers than sellers.  Here is a recap of some of the recent deals in our industry since the spring PBSA conference.
Infinite ID acquired by First Advantage.
FSSolutions acquired by Vault Health Workforce Solutions.
Socrates (Latin America Screener) acquired by Sterling.
DTIS (biometrics) acquired by HireRight.
Pink Backgrounds acquired by Safest Hires.
Airside Mobile (identity technology) acquired by Onfido.
VerifyNow (Australia) acquired by Accurate Background.
More deals will be concluded in 2023 using our M&A services and we have several companies aggressively looking to pick up properties.
All the mid-size and up-and-coming criminal record wholesalers said their volume was up strongly.  Interesting trend.
It is important to note that there were several start-up CRAs at the conference so while many companies are being acquired, there is still room for someone new to enter the industry and grow.
Blockchain.  Considering all the talk about this over the past two years, I never even heard the word mentioned in two days.  However, Rymedi was exhibiting.
Saw a ton of attendees from the NALP (National Association of Landscape Professionals), that were having an adjoining conference, come check out our tradeshow, eat our food and drink our drinks.😊 The real question was how many of you went to check out their tradeshow? How many of you handed out your business cards to them? There were plenty of big companies at their show like John Deere, Bobcat, Caterpillar, Stihl, etc. Seemed like a missed opportunity if you sell for a CRA and you didn't make it into their tradeshow.
People, Places, Stuff
Bill Bollinger was off touring the world.
Todd Higley moved on from Global HR Research to fractional general counsel to CRAs.
Jay Harris is now with Hudson Cook, LLP.
Great to see Alicia Jones, who is now Director of Service and Support at Insperity.
Dan Mayor is no longer with InfoCubic/Orangetree and is looking.
Jim Owens (formerly Cisive) moved from Velocity Network Foundation to CEO at Atheneum.
Bon Idziak is now President of iCover, a screening company HQ in Paris.
Joan Henry-Grondin left Netforce Global to iCover.
John Grammer has left AccuSearch and is looking.
Pam Panzarino (Sterling) is now with Hilton Global Associates
Chris Glencross left Accurate Background to Netforce Global.
Terry Wormley left Data Direct Now and moved to Common Wealth Care Alliance
Danielle Aiken left Wolfe/Keystone labs.
Heidi Winterble left Cisive to be the Director of Partner Development at HR Logics.
Andrew Cashman left InformData to SPI Researchers.
Brian Heatwole (formerly Quest and S2Verify) is now with Rymedi.
Julie Hakman left Ministry Brands to become President at PlusOne Solutions.
Chad Lafon left Equifax to be the Chief Product and Marketing Officer at ClearForce.
Michelle LeBlond left PlusOne Solutions to become the Director of Operations at PBSA.
Brian Drew left i3Screen to Texas Alcohol and Drug Testing Services.
deverus was back exhibiting with Sean Rucks there in attendance.
Barry Bose (AccioData) made it in person.
Gordon Basichis, Co-Founder of Corra Group, passed away.
John Lamb (former Verifications Inc.) was exhibiting with Vault Verify.
Chuck Salvia, who has been working with ITRV and CBSV for years was ecstatic with the recent ability to instantly retrieve this data.
Nikki Holten (Eli Lilly) will be retiring in December.  How can we have a conference without Nikki????
Very nice to see Jerry Sklar of Creative Services after all these years. Attending was easy for him; he lives in Grapevine where the conference was held.
And Kim Castellanos missed her first conference ever! Without her leadership, it was on me to get the dance party started.
Thank you to all the Association staff and our wonderful Executive Director, Melissa Sorenson at PBSA for organizing a great conference.
PBSA 2024 Fall conference is in Boston. (Sept 8-10).  21st Anniversary of PBSA.
There is a PBSA conference in Canada in October 2023 in two bi-coastal locations.
Remember, PBSA is the voice of the screening industry. Join and support PBSA.
561-827-2694
Never even consider selling your business without our experienced consultation.
We've facilitated over 80 deals in the screening industry.