Bruce's Mid-Year 2022 PBSA Conference Report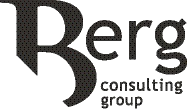 NAPBS 2022 Mid-Year Conference
Arlington, VA, April 10-12, 2022
What a great conference.  Well attended with a highly spirited group of participants at this in-person only event.  Attendance totaled 415 of which 125 were sponsor attendees with 30 exhibitors and 290 were regular attendees. These numbers were slightly off compared to the 470 at the last in-person Spring Conference but considering all the consolidation since then and the lingering Covid concerns, this was great.  1% wore a mask and hugs and handshakes were back in style, thank goodness.
The volunteers and professionals at PBSA are working hard for the industry. OMG, there is so much going on and so much to do.  The conference kicked off at the networking sessions, starting with first time attendees. One of the best parts of these conferences is seeing colleagues and friends and meeting newbies.  PBSA is such a fun group of people all willing to share so much. Newcomers are always surprised that this group of competitors can be so friendly and share so much.  A great culture that has been part of this association from the onset.
Sunday night's opening ceremony was a full house with Chairperson Kelly Uebel giving us an update on the state of the organization and then on into the Exhibit Hall for refreshments and networking.  All the exhibitors commented on how much more people seemed to spend time in the exhibit hall vs. in the outside hallways.
Another new 3rd party app was being used for the conference.  It was a bit clunky and required a tiny bit of education and handholding (thank you Katee) but did its job of apprising of when sessions were starting and what was happening.
Many critical, timely and informative sessions were covered over the two days of the conference.  This is huge investment in time and information that is provided to you as a member/attendee.  An invaluable return on your small investment in supporting your Association. I won't list all the sessions here but if you want to know more specifics, see the PBSA website.  While the Spring conference is historically geared to Compliance and Legal issues and this year was no exception, one of the best attended sessions was about M&A in our industry.  Apparently, everyone is interested in what changes are happening (or may be happening) to their employer via M&A.  See below for a summary of activity.  As we are the leading intermediary in doing M&A deals in the screening industry, it was nice to see this high level of interest.
A great recap was presented of the efforts and successes by PBSA and its court relations committee regarding fighting the forces that are pushing to redact DOB information.  And they had particularly great success in Michigan by actually resolving the issue.  PBSA has formed a highly effective special task force for quick response and continuous follow up (including lawsuits, when all else fails) when courts are trying to redact DOBs.  These efforts are led by our volunteers but the Association must spend legal and travel dollars so support PBSA.
Industry Trends
Sales Growth.  Every CRA I spoke with says they are showing continuing good sales revenue growth in 2022 with most reporting sales even greater than pre Covid 2019. The current challenge is they cannot hire enough people fast enough to keep up with the demand.  Many have completely abandoned an office environment and gone totally virtual.
New product offerings.  There was a lot of talk about adding new services such as ID Verification, Social Media search, Continuity Screening, Verifications done outside The Work Number, Earnings and Employment history from IRS, sales of more Federal Criminal searches and Automated Reference checking.  Most of these have been around for a while but more CRAs are offering these as the processes to obtain the information has become refined.
The international landscape continues to grow.  Background screening in international markets is becoming more and more the accepted practice just like it has developed domestically over the past 30 years.
M&A. I was hearing from a lot of companies about their interest in acquisitions although I was also approached by those wanted to sell.  A lot of companies are not only interested in a seller's book of business, but they are also very interested, more than ever, in keeping all staff members on from the acquired company. The industry is still very much in a sellers' marketplace with many more buyers than sellers.  Here is a recap of some of the recent deals in our industry since the fall PBSA conference.
First Advantage went public.
Sterling went public.
HireRight went public.
Checkr acquired Goodhire.
Samba Safety acquired by anther Private Equity firm.
ESS (AL) acquired by a CRA.
Cisive acquired by a different Private Equity firm.
Ministry Brands spun off Community Brands.
Refcheck was acquired by a CRA (a Berg M&A deal).
Verified Credentials acquired by a Private Equity firm (a Berg M&A deal).
EBI acquired by Sterling
Corporate Screening acquired by FADV.
Wholesale Screening and SJV acquired by a Private Equity firm and rebranded as InformData.
Multi-Latin acquired by FADV.
Vericon acquired by a Private Equity firm.
Orangetree acquired by a Private Equity firm.
ESR (Employment Screening Resources) acquired by a Private Equity firm.
Credence Backgrounds acquired by a Canadian CRA.
PeopleG2 and Accu-Source acquired by a Private Equity firm.
ModoHR acquired by Checkr.
Resolve acquired by a CRA (a Berg M&A deal).
PESOLS/HAS acquired by a CRA (a Berg M&A deal).
More deals will be concluded in 2022 using our M&A services and we have several companies aggressively looking to pick up properties.
Fun Times
The PBSA sponsored party on Sunday night was a great time with music not so loud you couldn't talk.  Monday night was another winner (thanks Appriss).  These get-togethers are a great opportunity to meet new people, to connect to talk about common work challenges and issues, and to just have some fun (Bruce must dance!).
People, Places, Stuff
Kensie Kirk left TazWorks for Truv as their Senior Bus Dev Executive.
Craig Cadell moves from Wholesale Screening to Truv as VP Revenue.
Kim Cockerham is now President & CEO of Baker-Eubanks, a CRA.
Vetzu was exhibiting a new third party software platform.
Citadel API rebranded as Truv (as in True Verifications?). Truv just raised $25M.
Though many of us remember and love the BRB books that Mike Sankey provided to us from back in the day (especially that big red courts book), BRB now offers its data online.
Bill Bollinger and Perry Morgan (former Appriss/Innovative/NBD are working with IDI.
RapidCourt, Themis Data Solutions, and TML Information System (all owned by Checkr) has rebranded as Tessera Data.
Bob Capwell (former PBSA Chairperson) left EBI when it was sold. Stay tuned.
Andy Hellman, former EBI is now with Reali Data Solutions.
Vic Evans and Vadim Chinivizyan have formed InfoCheck Solutions providing court research in CA.
David Reed has left Application Verification to join JDP.
Tim Brothers has left Appriss to go to Hound Labs.
Jason Asher left FADV to go to JDP as VP Product Development.
John Hanks left MYB to create his own marketing firm.
Vu Do moved from PreCheck (Cisive) after 16+ years to Ministry Brands to work with Julie Hackman, et. al.
Nancy Alt has joined Accurate Background as Director of Compliance.
Brad Landin retired from ESR (now ClearStar) when the company was sold.
Safer Places is moving to new offices and is adding Fingerprint services.
Atlantic Screening has moved to larger offices.
Kym Kurey is now with Vital4 as their Strategic Account Manager.
Curt Schwall moved to Certn as VP Global Compliance after the acquisition of EBI.
Danger alerts? 
1st Danger Alert.  Plaintiff lawyers have expanded the meaning of Negligent Hiring and Retention to include the background check not being comprehensive, that the criminal search was not sufficient.  This includes not doing enough counties thereby missing a record; not doing an address history and checking all reported counties, not including a NatCrim or not doing a federal crim.  End users need to be educated in this regard.
2nd Danger Alert. Be careful in those jurisdictions that do not have DOB or other identifiers to be sure you are checking all possible ways to eliminate a criminal record as not belong to your candidate.  This includes using middle name, SSN, DL number with some even going to third party databases to find other delimiters.
3rd Danger Alert.  Concerned about the federal government intrusion? Concerned about CPFB attacking Tenant screeners?  Concerned about redaction of DOBs in the counties and eager to see DOBs on PACER? Support the PBSA. If you are not a member, just join.  It really is not expensive (couple of bucks a day for a company or provider), especially compared to the value you receive.  Contribute, join, learn, be active, benefit.  Governments (federal, state, and local) continue to make decisions that impact your business.  Your dues contribute to legal costs to defend you, your company, and your industry before all these uninformed, misinformed, and biased legislators and judges who make decisions that will hurt your company.
PBSA 2022 Fall conference is in Denver. (Sept 11-13).  Remember, PBSA is the voice of the screening industry.
Bruce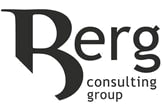 561-827-2694
Never even consider selling your business without our experienced consultation.
We've done over six dozen deals in the screening industry.