PBSA Annual Conference Report 2022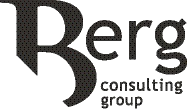 PBSA 2022 Annual Conference
Aurora, CO      September 2022

While this was a dual conference, both in-person and virtual, the vast majority (85%) were in-person.  Virtual is good, but in-person is so much better.  The in-person attendance numbers were very strong with the numbers reaching 799.  Best I could determine less than 1% were wearing masks.
The volunteers and professionals at PBSA are working hard for the industry. OMG, there is so much going on and so much to do.  Kelly Uebel turned over the reins of PBSA to the great Scott Maloney with the Chair Elect to be Chad Ascar, another capable leader guiding the way for the future of our industry.
PBSA is such a fun group of people all willing to share so much. Newcomers are always surprised that this group of competitors can be so friendly and willing to share so much.  A great culture that has been part of this association from the onset.
The annual award for person who has contributed so much to the industry is named the Mike Sankey (RIP) Award after its first recipient in 2019.  Past awards recognized Les Rosen and Judith Gootkind and this year it is Kerstin Bagus.  Congrats for the truly deserved recognition Kerstin and best wishes for your upcoming 'retirement'.
Many critical, timely and informative sessions were covered over the two days of the conference.  I won't list them all here but if you want to know more specifics, see the PBSA website.  I had the pleasure of giving a presentation this year, "Help for Small (and all size) CRAs.  Benchmarks.  Growing Sales.  Value of Marketing. Pricing Strategy.  Cost of goods Sold Reduction. Importance of SEO.  It was kind of like the required annual review as we breezed through Berg's Background Business Benchmarking Blue Book., which you can see here.
The association membership is down due to several CRAs being acquired in the past 12 months.    However, PBSA remains on solid financial grounds earning a net income every year with healthy reserves, in spite of the significant legal costs of fighting the DOB restrictions in MI and CA.
There were 66 different exhibitors, all with services to learn about and take advantage of along with three dozen breakout educational sessions.  This is a huge investment in time and information that is provided to you as an attendee.  An invaluable return on your small investment in supporting your Association.
Industry Trends
Many CRAs have remained with 100% remote workers and are finding this very successful and productive and have no plans to ever return to a central office.  Seems to be a win-win.  The employer avoids the cost of rent and other office expenses and the employee avoids the cost of transportation to work while gaining work time flexibility.
Every CRA I spoke with says they are showing good sales revenue growth. However, many are facing the ongoing challenge of not finding enough people to hire fast enough to keep up with the demand.  In fact, one of our M&A intermediary deals was done specifically to pick up several educated and industry smart employees.
Here is a recap of some of the recent deals in our industry since the Spring Conference.
Vero Screening
Hire Image (Berg was the intermediary)
Elite Backgrounds (Berg represented both the buyer and the seller)
Global Safety Network (Berg was the intermediary)
You can expect to see additional deals completed before year end including two or three more using our M&A services and we have several companies aggressively looking to pick up properties.
The international landscape continues to grow.  Background screening in international markets is becoming more and more the accepted practice just like it has developed domestically over the past 30 years.  In addition, we see more and more domestic CRAs with workers located all over the world.
Technology.
We see the ongoing march of technology to assist in lowering CRA costs and speeding up CRA TATs. Instant ID verification, direct-to-Payroll employment verifications, scanned document computerized verification, direct-to-schools education verifications, FCRA compliant Social Media Searches and new CRA platforms.
After the PBSA conference I went to the HR Tech Conference in Las Vegas. I was amazed at the display of innovative approaches to solving HR issues through technology: recruiting, hiring, workforce management, employment verifications, payroll, ATS, onboarding, offboarding; lots of companies exhibiting things I don't even pretend to understand (many spoke words I have never heard–what language were they speaking?–I'm old but not that out of touch 😊) and of course, a dozen CRAs exhibited.  I think this was not a good conference for selling. Most exhibitors (CRAs and others) found the attendance in the exhibit hall extremely light and two CRAs said they would not be back next year.
Fun Times
The PBSA sponsored party on Sunday night was great; on Monday there were four sponsored parties (unfortunately this old guy could  only manage to be at one—-but I was there until the dancing stopped, the band left and the party ended).   These get-togethers are a great opportunity to meet new people, to connect to talk about common work challenges and issues, and to just have some fun.
People, Places, Stuff
deverus was not exhibiting.
FRS was not exhibiting.
Heidi Pattie joined Roundstone, Inc. as their CEO.
Kym Kurey is now with Vital4 as Strategic Account Manager
Kym Kurey is leading the knowledgebase about CRA requirements regarding Human Trafficking (see more below).
I heard that Cisive will be rebranding some of their acquisitions under the Cisive name.
Equifax had 34! people in attendance, from all their acquisitions.
Tessera had 15 in attendance.
Carl Cogdill has formed a wholesale criminal records company, Astute Public Records.
Herb Gore leads Impeccable Background Solutions, specializing in GA searches.
Jessica Cruz (Puerto Rico) attended her first conference.
Johan Zibi traveled all the way from France to be in attendance.
Educational sessions:  Being so busy in our exhibit booth, unfortunately I did not have enough time to attend very many educational sessions, but I did get to a couple.
There were three sessions about M&A.  With two dozen acquisitions done in our industry since the last fall conference, this is on everyone's radar.  As M&A is our core competency, this delights us.
Kym Kurey started a non-profit a few years ago to help those caught in human trafficking escape their situation and I was happy to make a donation to help at that time, so I did attend her session.  I was shocked to hear the news that ALL CRAs MUST comply with the CFPB's New Rule Assisting Survivors of Human Trafficking to block any and all adverse information that has been requested to be blocked by a victim.  I was shocked because I never heard of these requirements for a CRA which you must comply with immediately.
Here is the link to the new CFPB rule you are required to comply with as a CRA. To summarize:
CRAs have 4 days to respond
CRAs can only require 3 things from victim
CRAs must have designated phone and mail/email for victims and display the information on their website
CRAs must make the final determination w/in 25 days and notify victim within 5 days of determination
Watch this 3 minutes of video to start to understand the issue and see what impact you can have.
Kym will be doing a re-do of her PBSA presentation on this issue on Sept 29 at noon. Well worth your time. Register here
Her non-profit is helping people (mostly women) get their records cleared so they can get a good job and help them get back on their feet. This effort costs money. To help her, she needs your donation.  I hereby challenge each of you to make a generous donation.
I will personally match dollar for dollar every donation made in the next two weeks
     up to a total of $10,000.00.
You can donate by check or PayPal or credit card or Venmo: @ANEW-Life or Zelle @ info@anewinternational.org
It is a tax-deductible donation.  Do it now!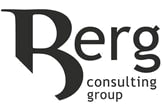 Remember, PBSA is the voice of the screening industry.
Never even consider selling your business without our experienced consultation. 
We've done over seven dozen deals in the screening industry.